You all must have seen many fish recipes on my website. Today I thought of putting up a collection of top 10 Goan fish curry recipes. This is one place where you can find top 10 fish curry recipes from Goa on one page. We Goans love fish as much as we love the sea. Goan fish curry is a famous recipe. But did you all know that there are different types of Goan fish curries and that all of those are extremely delicious?
All the recipes listed here are the ones which I learnt from my mother and mother-in-law. There might be other methods to cook the same recipes in Goa. But on this list you will find some fish recipes from Saraswat cuisine.
Top 10 Goan Fish Curry Recipes
This is a delicacy from Goa. One of the simplest and easiest recipe to cook is this Goan prawn's curry. In Saraswat cuisine garlic is not added to the prawns curry. The flavor of burnt onion makes this curry even more delicious. This is one of the comfort food for most Goans. Serve it with Goan rice.
Also try:
This is an award winning recipe from my website. The curry is mildly spiced and is served with steamed rice.
A delicious fish curry made with sardines. Teffal or Sichuan peppers are added to this curry along with red chilies and tamarind. This curry is tangy and spicy in taste. Serve it with steamed rice.
Also try:
A delicious curry made with pearlspot fish or karimeen. This recipe is also mildly spiced and is served with steamed rice.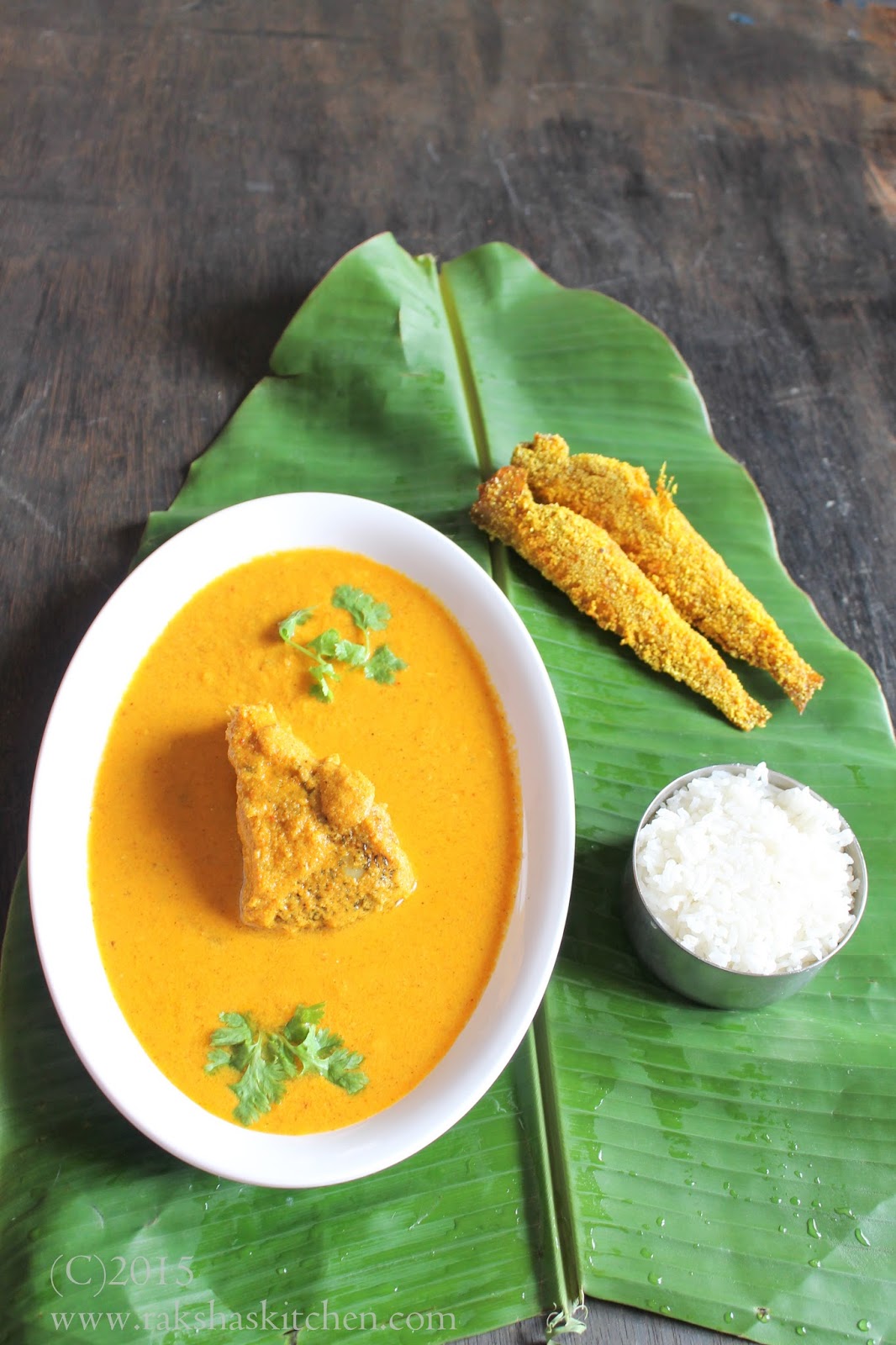 This is an authentic crab tonak recipe from the Saraswat cuisine. The ingredient list is a simple one. Note that no garlic is added to this recipe as crab taste in this tonak cannot be enjoyed due to garlic. Instead of garlic we have added cloves for flavor. Serve this recipe with unde or pav.
You can also check:
This fish curry is mildly spiced. Just like prawns curry we add coriander seeds and onion to make this curry. Serve this curry with steamed rice.
Also check:
Did you know that we Goans also make curry with dry fish? Oh yes! During the summer season, we Goans buy lot of dry fish and stock it up. So when fishing is banned during monsoon, we make different types of dry fish curries and feel satisfied. This Goan dry fish curry is usually served with rice.
You can also check:
Again this is a mildly spiced kingfish or seerfish curry. Onion is added to this curry. The kingfish curry is served with steamed rice.
Also try:
This mackerel curry tastes heavenly when served with Goan rice or ukde tandul. The curry has flavor of teffal berries or Sichuan peppers. Also green chilies, ginger and red chilies makes the curry spicy. The addition of tamarind and kokum makes the curry tangy. This is a tangy and spicy curry and makes the meal heavenly.
Also try:
This moryeche mutton or mori tonak is a delicious curry made with baby shark. I learnt this recipe from my mother in law. The only difficult step in this recipe is cooking the baby shark. But if cooked properly, the curry will turn flavourful. Serve the baby shark curry with Goan pav.