P
earl Spot curry is another authentic Goan fish curry. Pearl Spot is known as "Kalundar" in Goa and "Karimeen" in Kerala. It is a freshwater fish, but it is also found in salty waters. As you might have seen before that my blog specializes in Goan food, I want to make this blog the best platform to keep the Goan tradition alive. I also want to show the world little more about Goan cuisine. But that does not mean that I won't try other cuisines. We are all here to learn and to share.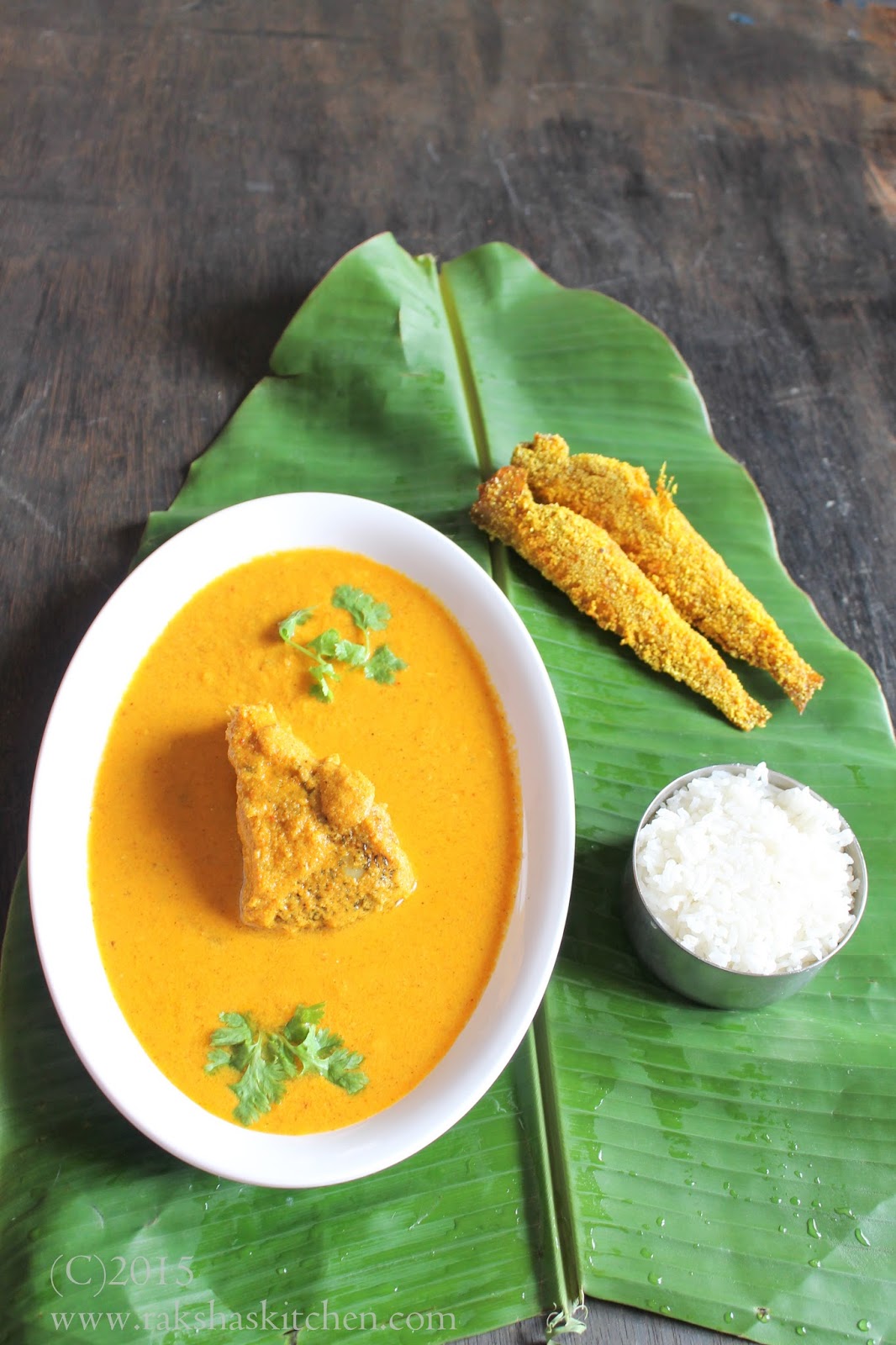 I want to share a story with you all as to how I started eating Pearl Spot. I am very choosy with the fish that I eat. But there is a story why I stated eating this fish. I will share that story sometime in future 🙂
Meanwhile you can browse through the various fish curry recipes and other fish recipes from my blog. Serve this fish curry with fried fish, rice, fish dry curry, salad, sol kadhi and have a nice Goan meal.
Ingredients:                                       Prep. time: 20 Minutes, Serves: 4
4 pieces of pearl spot
For the curry:
1 cup freshly grated coconut
1/2 medium sized onion finely chopped
1 teaspoon coriander seeds
5 black peppercorns
1 small marble sized ball of tamarind
1 teaspoon turmeric powder
3 dry red Kashmiri chilies
1 teaspoon oil
Salt to taste
For marination:
1 teaspoon turmeric powder
1 teaspoon red chilly powder
1/2 teaspoon salt
Instructions:
Wash, clean and cut the pearl spot into 2-3 pieces. Marinate them by applying the ingredients mentioned above. Keep aside for minimum 30 Min's.
Now grind grated coconut, tamarind, red chilies, coriander seeds, black peppercorns and turmeric powder to a fine paste by adding 1 cup water. The gravy should be fine and should not be too thick nor too thin.
Now heat oil in a kadai/wok, and fry the onions till they turn pinkish.
Now add the ground coconut gravy into this. Add 1/2 cup water if needed.
Add the fish after 2 Min's and let the fish get cooked in the gravy for 15 Min's. Serve hot with rice and fried fish.
Note: Pearl spot can be replaced by king fish too.

© Raksha's Kitchen. All the images & content are copyright protected. Do not use images from my website or social media without my prior written permission. Unauthorized use and/or duplication of this material without express and written permission from this site's author and/or owner is strictly prohibited.
Excerpts and links may be used, provided that full and clear credit is given to Raksha Kamat and Raksha's Kitchen with appropriate and specific re-direction to the original content. If you want to republish this recipe, please re-write the recipe in your own words and credit me, or link back to this post for the recipe.
In case of unauthorized use of our content, you will be liable for any action resulting from copyrights infringement, trademarks or proprietary rights due to usage of our content by you.