On the 1st of June 2019, I was invited for a Masterclass by Philips at the World on a Plate event at Ritz-Carlton, Bangalore. I met a great chef and a wonderful person… Chef Sebastian Simon. Chef demonstrated a unique fish recipe. He made shrimp and rice crusted Indian sea bass, charred tiger prawns, smoked spuds, kaffir lime reduction, and village greens like palak (spinach) and dantu (red leafy amaranths). He focused on sustainable cooking where he demonstrated that every part of a fish can be used for stock.
Philips Masterclass At WOAP 2019 By Chef Sebastian Simon
During the event, chef entered the stage by playing his guitar and by winning hearts.
Chef gave lots of tips about cooking fish.  You all know that I love fish and love to cook with fish and hence enjoyed the event and even noted down the tips shared by Chef Sebastian Simon.
Some of the tips were:
1) When buying fish, always check if fish is fresh by opening the gills. If there is blood, it means that the fish is fresh.
2) Judge if the fish is fresh by poking it. If it's soft don't buy. Check its eyes and skin too. The skin should be slimy.
3) Time taken for making fish stock is less than that taken while making chicken or other meat stock.
4) Never boil asparagus, just grill it. You know it's done when it bends.
5) Bigger fish takes more time to cook compared to smaller fish.
6) When cooking fish, use shell, bones, skin… That is sustainable cooking.
7) Use Philips OTG to make the fish skin crisp.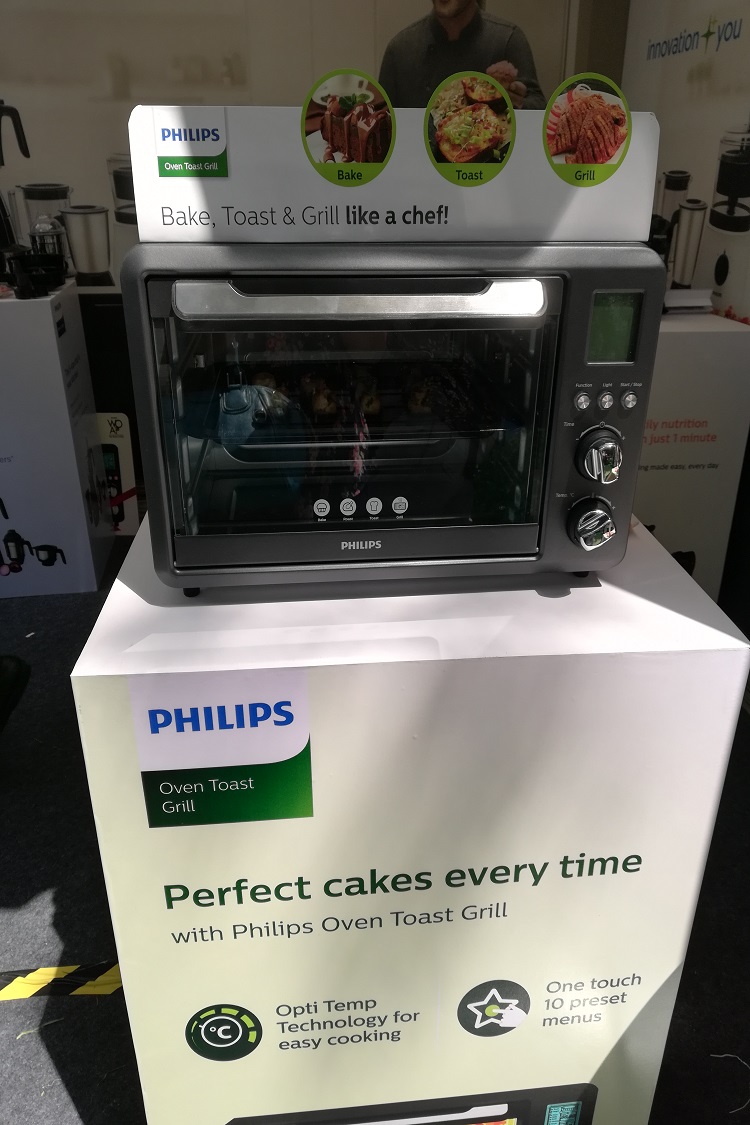 Chef also said that we all should enjoy cooking, love and live it. Never fake it.
Enjoy what you taste and what you love.
The last two points were the key takeaways for me.
After the masterclass, I got to spend a couple of minutes with Chef Sebastian Simon for a one-one interaction at the Philips Kitchen Appliances booth. He had a very busy schedule but still he patiently answered my questions. After a brief introduction, I asked chef about the world on a plate event and he said that it's a nice concept.
Chef Sebastian also shared his culinary journey with me. He has worked at Taj Exotica Goa and Leela Kempinski, Bengaluru. He then relocated to New Zealand where he began international career at Orbit Restaurant and Brassiere of Skycity. Later, he moved to Melbourne, Australia and took over as the Executive Chef of the Mirvac hotels. Currently, he is the Chef Instructor at The Le Cordon Bleu Culinary Arts Melbourne and has his own consulting business.
Chef also shared that his journey was not an easy one. He said that he came from an abusive cheffing industry. The chefs would keep secrets and not share it with juniors. Later he realised that this style of teaching was not for himself. He wanted to support the new chefs. He worked tirelessly to make the cheffing industry safe and happy place for his students and his staff.
Chef said that he lost his mom 3 months ago in Bangalore. His mom was a great cook and told him lot of things about cooking… the smell, the taste, the sound of cooking… He said that his mom taught him not to show off and never to brag about anything. That is the reason why he gives respect to even a basic chef inspite of having 22 years of experience in cooking. He says that inspite of having so much experience, he still has lot more to learn.
He also said that he is the only Indian chef in Australia and 40% of culinary students who come to The Le Cordon Bleu Culinary Arts Melbourne are Indians. Chef said that he personally assesses his students so that they become certified chef. He said that he is like their mentor and has a dual role there, as a teacher and as a mentor.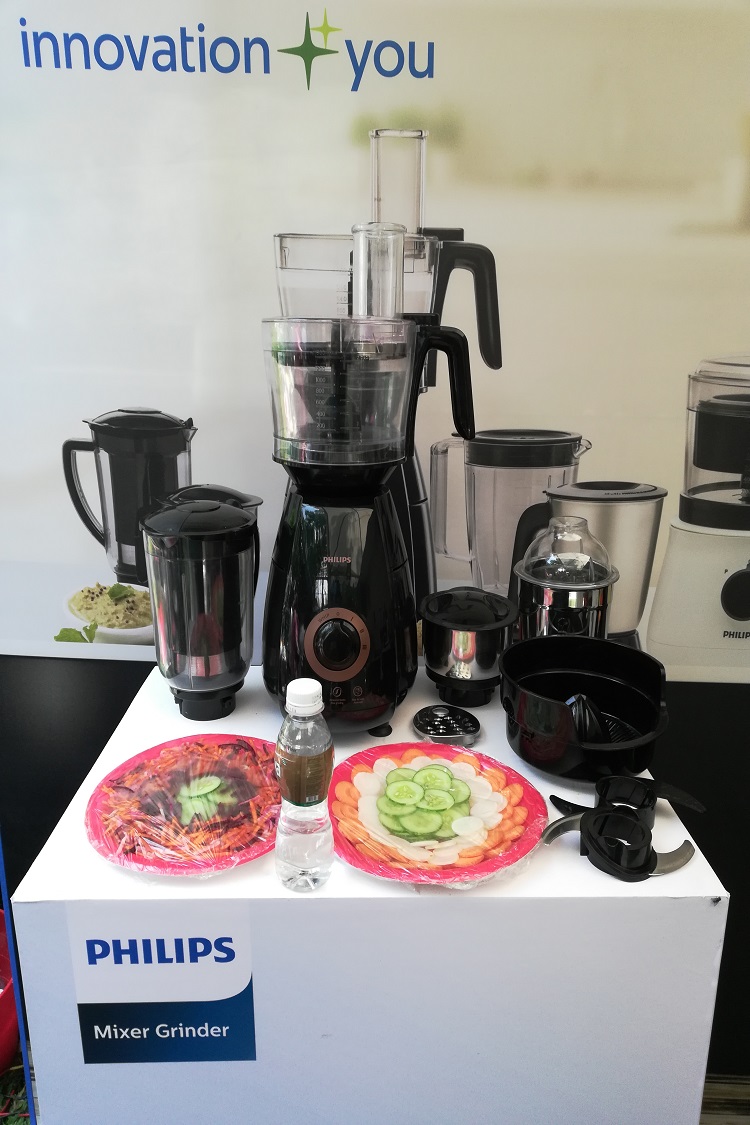 It was really nice to meet a MasterChef who is so down to earth.  I want to say special thanks to Philips India for inviting me for this event where I got yet another chance to learn from the expert. I have been using Philips Kitchen appliances like air fryer and hand blender since many years now and can always vouch for them.
For more details about the chef and to get his recipes, visit https://www.lavasaltconsulting.com