During this global pandemic, most families are at home because of the mandatory work-from-home policies and school closure. More than ever, the kitchen becomes the heart of many homes. Aside from the usual food preparation, most households are now using their kitchens to stock up groceries and necessities. It is also where the family often spend time together.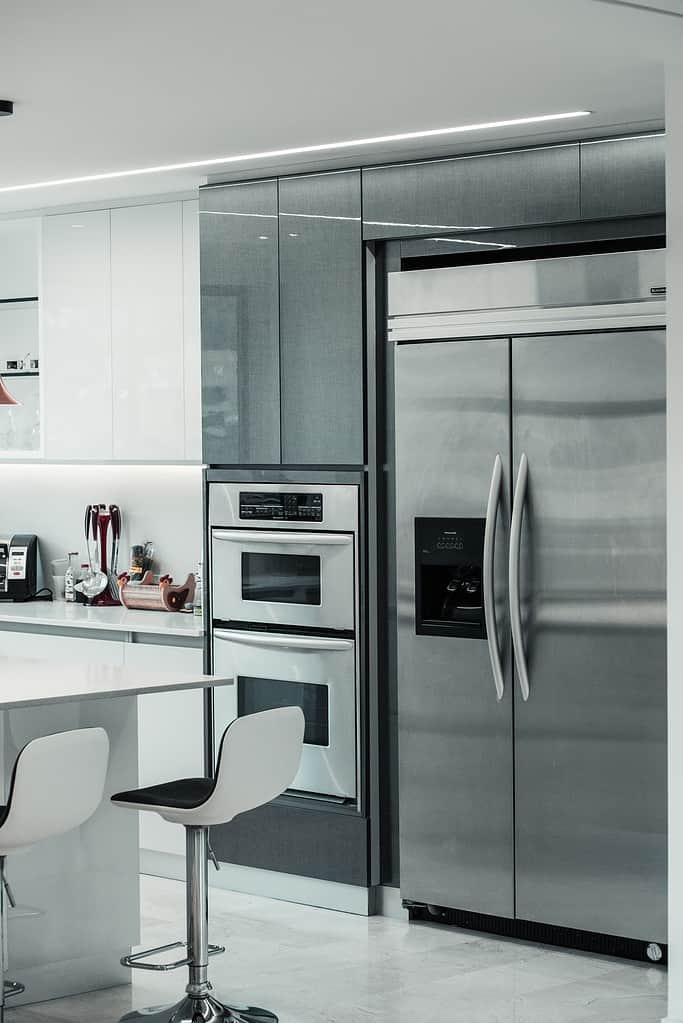 While the kitchen receives plenty of foot traffic, you must know how to protect your kitchen. Keep in mind that the best way to stop the spread of the virus is to clean and disinfect your house. If not, it could harbor contaminants, unwanted germs, and bacteria that could affect your family's health.
There are plenty of suggested ways to clean and disinfect certain surfaces. However, the kitchen may have a different approach, mainly because you bring groceries and food from the outside into your home through the kitchen. Follow the guidelines below to clean and disinfect your kitchen and help minimize your risk of catching illnesses and viruses.
Before Anything Else
Proper cleaning and disinfecting begin before doing anything. To ensure that you'll avoid spreading contaminants, you should prepare your cleaning materials, wash your hands, and wear proper equipment.
The most common cleaning materials you can use if you want to clean the house thoroughly is some, or the combination of water, soap, disinfectants like alcohol, bleach, and hydrogen peroxide. To ensure that your cleaning agent won't cause any damage to the surface, test the disinfection agents in a small area first.
Also, ensure that you have enough cleaning agents to cover your kitchen, and they are stored properly to avoid any accidents. Before using, check the expiration dates of the products and read the manufacturer's packaging label for proper dilutions and handling.
Make sure you'll also have clean rags, towels, mops, and scrubs handy before starting your cleaning process. It's best to use disposable sponges or paper towels when wiping down surfaces. But, if those are unavailable, reserve a sponge or cloth solely for cleaning.
Before cleaning, sterling, and disinfecting, wash your hands with soap and warm running water. Gently scrub your hands and avoid using hot water so you won't break or damage your skin. Remember that any open wounds are avenues for infection.
Also, to ensure that you keep your hand clean and safe from harsh disinfectants and chemicals, wear durable rubber gloves. If you are using a reusable glove, make sure you limit their use to only cleaning and disinfecting. Avoid using them in any other area of the house.
You can also use disposable latex gloves; just keep in mind that if you are using alcohol, it can dissolve latex. Nitrile gloves are also a good alternative for latex gloves. Just ensure that you properly dispose of non-reusable gloves after use to avoid cross-contamination.
You should also wear goggles and masks as some disinfectants can burn your eyes, especially if you are spray and aerosols. It is also essential to work in a well-ventilated space to avoid suffocation from any toxic fumes during your cleaning process.
Step 1: Clean
Once you've done with the prep-work, you can now start by cleaning the kitchen. Cleaning is the process of removing visible dirt and bacteria. Wash your surfaces like countertops, stovetops, and kitchen sink with water and soap. You should also clean every light fixtures, doorknobs, faucets, tabletops, and appliances with handles or control panels that are touched and opened.
You can use wipes for electrical surfaces as soap and water can cause damage. As for your refrigerator and microwave, wipe up spills with paper towels, and wash the surface using dishwashing liquid and water.
If you have pre assembled kitchen cabinets with wooden surfaces, clean them by using a soft, lint-free cloth dampened with mild detergent soap and warm water. Make sure to dry the surfaces immediately and avoid leaving moisture for an extended period on the surfaces to prevent damage.
It is also essential to clean any items you bring inside your kitchen, including items from the grocery store. You should wash any fresh produce with water and transfer any packed food items in an airtight container. Dispose of any packaging properly as germs and bacteria could stay on bags or boxes.
Keep in mind that cleaning should be done multiple times daily, especially to areas that are regularly touched. Also, clean surfaces in contact with raw food because that harbor bacteria like listeria, salmonella, E. coli, mold, and yeast. Pathogenic bacteria can live on surfaces for a long time, and cleaning will help remove some of them from the surface.
Ensure that you are thorough with cleaning as the next step won't be useful if the surfaces aren't free from any dirt.
Step 2: Disinfect
After you clean, you can now disinfect the area to destroy any remaining bacteria from the surface. There are a variety of disinfectants you can use at home. Each has different effectiveness and proper way of usage.
If you're using bleach, diluting it is more effective at killing germs—the recommended ratio is one part bleach to nine parts water. Avoid exposing the solution to heat, sunlight, and evaporation as it will lose its disinfectant power.
To ensure the potentness of your solution, mix a fresh batch each day and discard whatever is leftover. If you plan to use a bleach solution over a week for repeated disinfection, the recommended is at one to four ratio. Store this solution in an airtight container.
The best way to disinfect using bleach is to dip a clean sponge into the solution, then wring the excess solution out. Use the sponge to apply the bleach to the surface. Leave it for 10 minutes before wiping it with a clean towel to ensure complete disinfection. However, if used over metal or wood surfaces, wipe it down with water after treatment as bleach can cause corrosion.
If you want to use isopropyl alcohol as your disinfectant, make sure the solution contains at least 70 percent alcohol. Keep in mind that rubbing alcohol or isopropyl alcohol from stores are already diluted with water in a ratio indicated on the label, so you can directly use them on any surfaces. Just spray them over on surface areas then wipe with a clean towel.
If you want to use non-toxic cleaners, you can rely on 3% hydrogen peroxide. Just put it on a spray bottle, and you can immediately use it to disinfect hard surfaces. Let the solution bubble on the surface for five minutes before wiping off with a clean wipe cloth.
However, avoid using hydrogen peroxide on hard surfaces like marble or granite because it is slightly acidic and has bleaching agents. It can break down the finish and cause discoloring.
Generally, it's best to make sure that the surfaces are dry after disinfecting before using them again. You can also wipe the surface with a clean towel to ensure that any disinfectant residue evaporated thoroughly.
As for surfaces that will come in contact with your food, like glassware, dishes, chopping boards, and utensils, you can use an automatic dishwasher. The water temperature should be 140 degrees Fahrenheit and use dishwasher detergent that contains chlorine bleach to disinfect them.
If you prefer handwashing, soak your dishes in a solution of one tablespoon of unscented chlorine bleach per one gallon of lukewarm water for two minutes after washing with dishwashing soap and water. Then, drain the solution and air-dry the dishes.
If you're disinfecting areas in contact with raw meat, use something disposable like paper towels soaked with any of the solutions above. Using disposable towels and wipes will prevent any cross-contamination back to your clean kitchen.
Keep in mind that you should avoid mixing cleaning agents as you might set off a dangerous chemical reaction. If you add bleach to ammonia, alcohol, and acidic compounds like vinegar or winder cleaner, it can create chloramine or chlorine gas that can cause coughing, shortness of breath, and pneumonia, chest pain, vomiting, and even death.
Lastly, it's best to disinfect every day, both before and after you use your kitchen to ensure that it is not harboring any bacteria or viruses. You can also use your best judgment and disinfect whenever the foot traffic increases.
Takeaway
We all want our family to be safe during this pandemic. And it's a constant reminder for everyone to keep everything clean and disinfected, and that includes our kitchen. You'll have more fun eating and staying inside your kitchen without worrying about any illnesses.
Note: This is a sponsored guest post.
Photo by Cleyder Duque from Pexels

© Raksha's Kitchen. All the images & content are copyright protected. Do not use images from my website or social media without my prior written permission. Unauthorized use and/or duplication of this material without express and written permission from this site's author and/or owner is strictly prohibited.
Excerpts and links may be used, provided that full and clear credit is given to Raksha Kamat and Raksha's Kitchen with appropriate and specific re-direction to the original content. If you want to republish this recipe, please re-write the recipe in your own words and credit me, or link back to this post for the recipe.
In case of unauthorized use of our content, you will be liable for any action resulting from copyrights infringement, trademarks or proprietary rights due to usage of our content by you.