Many people ping and ask me for no fire cooking recipes or no cook recipes. There are quiet a few recipes on my website. But today I thought I should get some more recipes so all my readers will be happy. I got in touch with some lovely bloggers and have compiled a list of 60 easy cooking without fire recipes.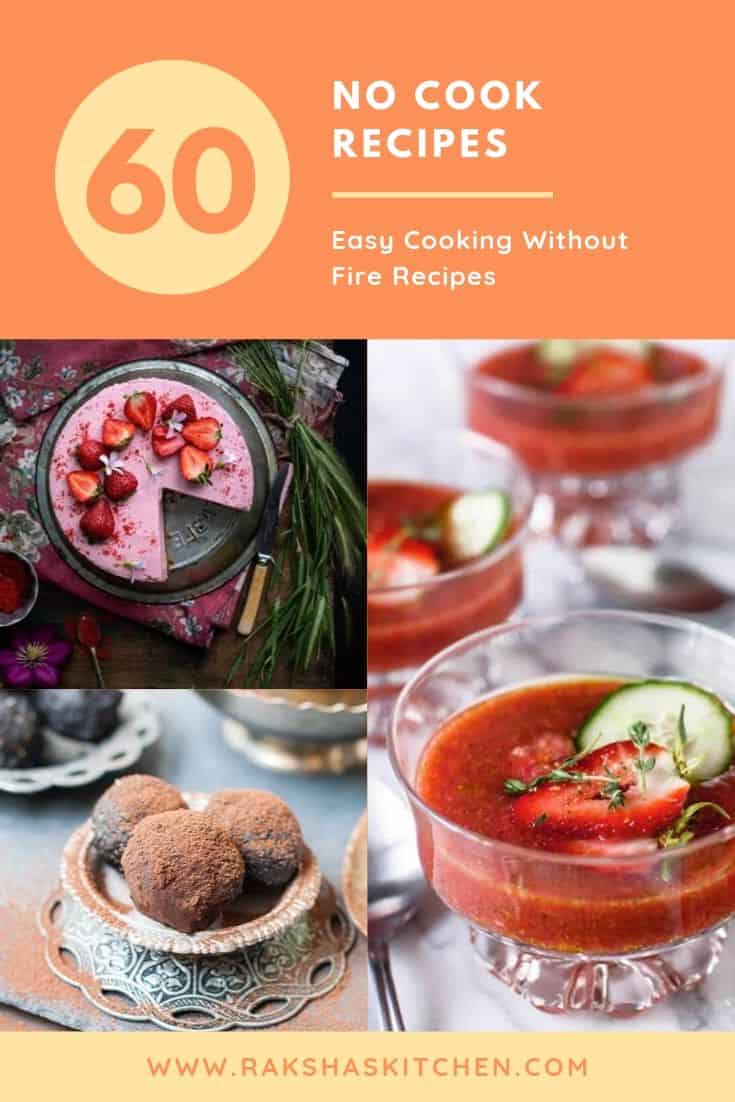 These healthy no cook recipes are specially useful when people have some cooking without fire competitions or when they feel lazy to cook. So let us look at recipes of food made without cooking on heat. This is a collection of 60 recipes. I have divided them into various categories. Please take your own time to go through every recipe. Don't forget to tell me your favorite ones.
No cook or easy Cooking Without Fire Recipes. Here is a collection of 60 delicious and interesting recipes.
No Cook Salads
Rocket Salad With Avocado, Blue Cheese And Pecans
Veggie Pad Thai
Mediterranean Hummus Tuna Salad Sandwich (Mayo-Free!)
Cucumber Salad
Grilled Peach And Burrata Salad
Keto Avocado Coleslaw
Mixed Vegetable Raita
Raw Tacos
Curried Tofu Salad

Grated Carrot Salad With Tomato, Onion And Chia Seeds

No Cook Dips
Easy Cold Spinach Dip With Cream Cheese
Homemade Basil Pesto
Muhammara In 5 Minutes
Avocado Cilantro Lime Hummus
Pumpkin Cheesecake Dip
No Cook Breakfasts
Cinnamon And Raisin Overnight Oats
Overnight Chia Seed Pudding With Spicy Melon Puree
Overnight Chocolate Oats


Cream Cheese And Cucumber Sandwich

Fruit And Nuts Monkey Breakfast Bowl
No Cook Desserts
No Bake Tricolor Mini Cheesecakes
Oreo Fluff Quick Easy Dessert
No Bake Strawberry Cheesecake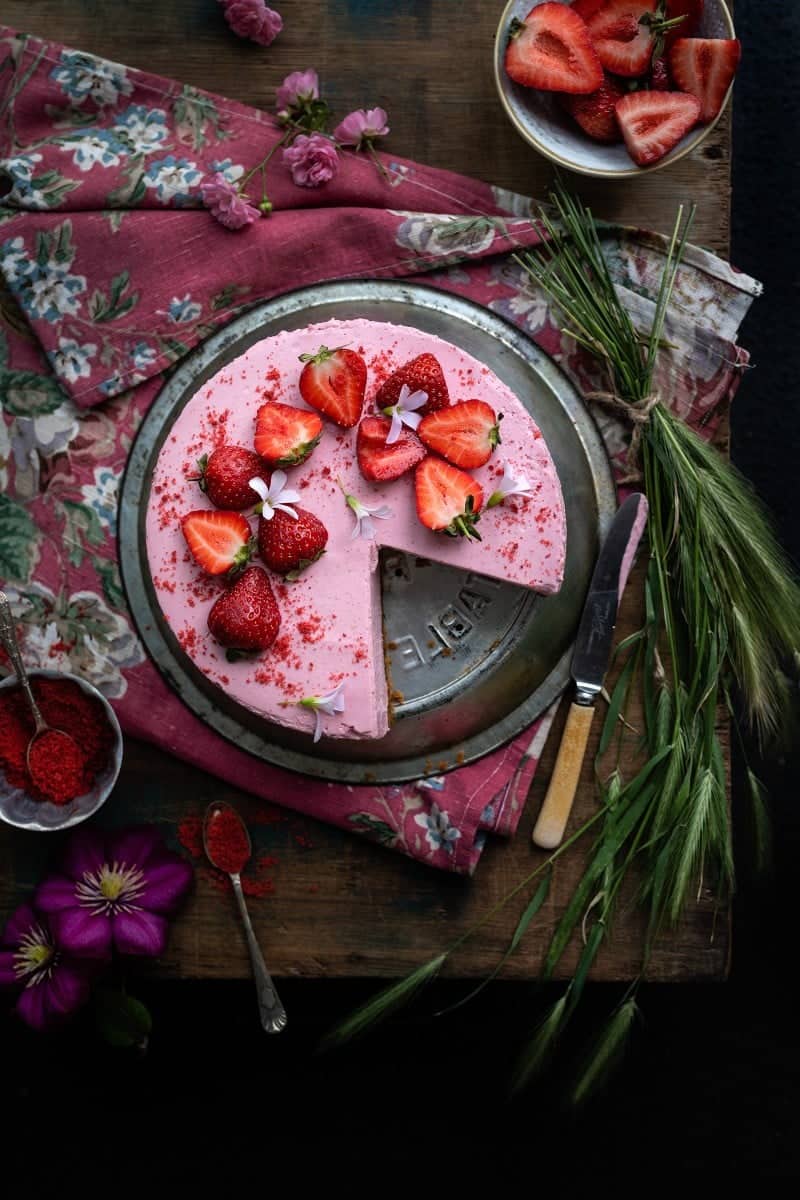 No-Bake Nutella Cheesecake
Banoffee: Easy No-Bake Banana Dessert
Watermelon Popsicles
No Bake Chocolate Peanut Butter Lasagna
Strawberry Cream Chease Parfait
Godanche Fov (Beaten Rice With Jaggery)
Coconut Date Balls
Tahini Keto Cake (Tahini Halva Cake Recipe)
Vegan Mocha Ice Cream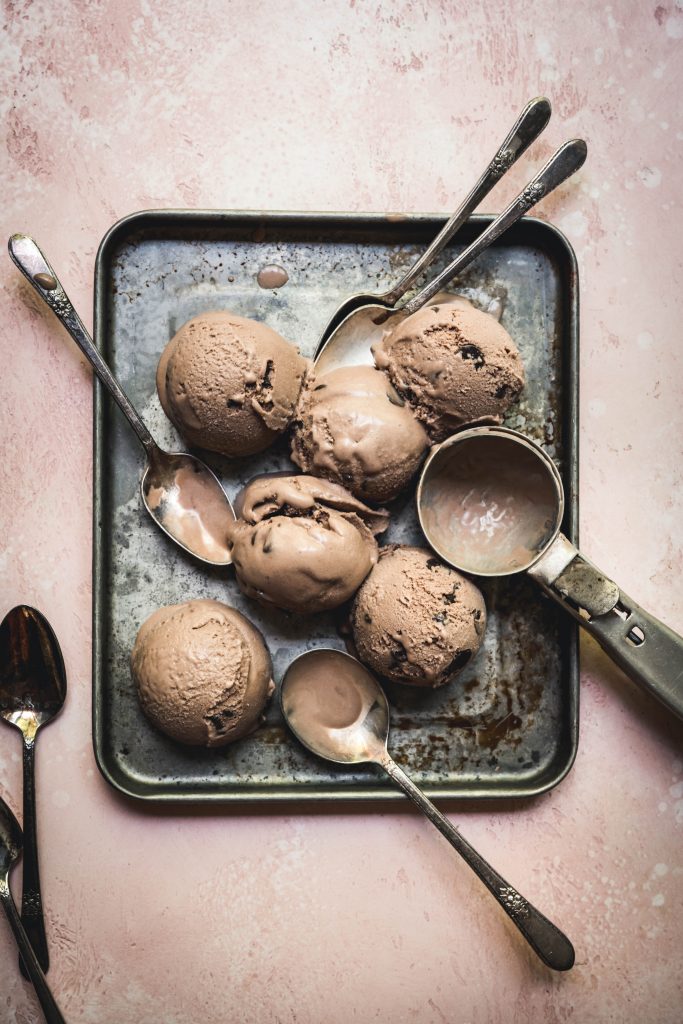 Kulfi (Instant No Cook Kulfi With Condensed Milk)
No Bake Brownies
Strawberry Yogurt Bark
Mango Shrikhand
Mango Popsicles
No Cook Soups
Cold Cucumber Soup
Spanish Strawberry Soup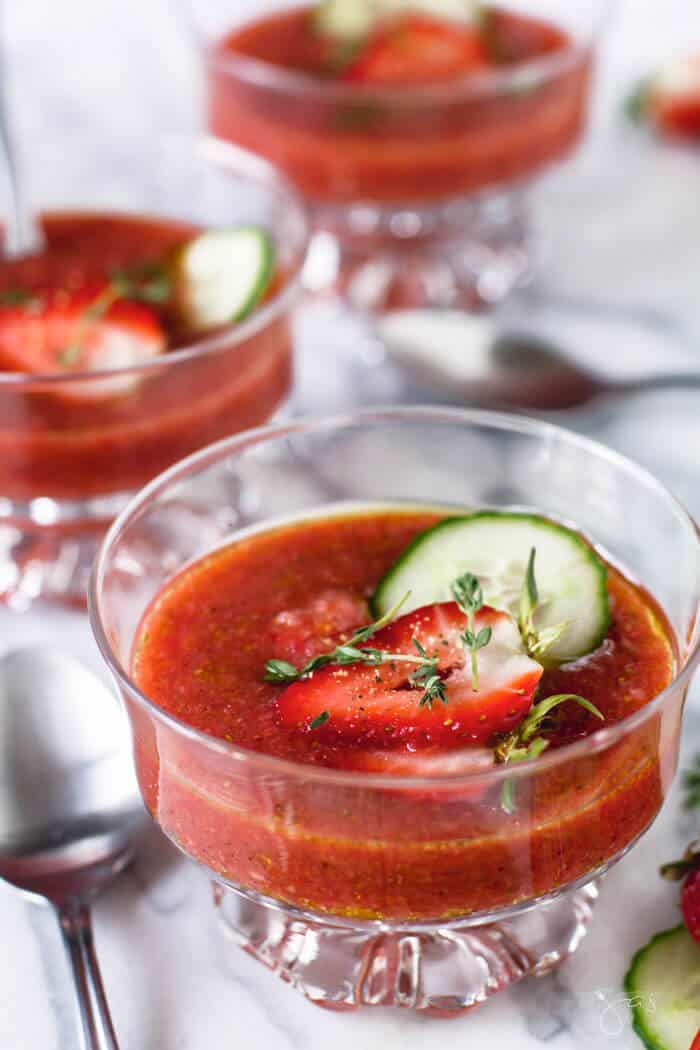 Tomato and Cucumber Gazpacho
No-Cook Cold Tomato Soup With Avocado And Lime Juice
Cold Bulgarian Soup With Kefir, Cucumbers, Dill, Walnuts And Feta
Pineapple Cucumber Gazpacho
Authentic Spanish Gazpacho Recipe | Cold Tomato Soup
Spiced Yogurt Soup
Chilled Vegan Cucumber AvocadoSoup – Gluten Free & Keto
No Cook Recipes For Kids
Peanut Butter Energy Balls
Peanut Butter And Dark Chocolate Cheesecake Fat Bombs
Chocolate vanilla bliss balls
No Bake Pumpkin Cookies

Tasty Chocolate Oatmeal No Bake Bars 
Date Nut Nuggets
Gluten Free Energy Bites
Frozen Yogurt Bars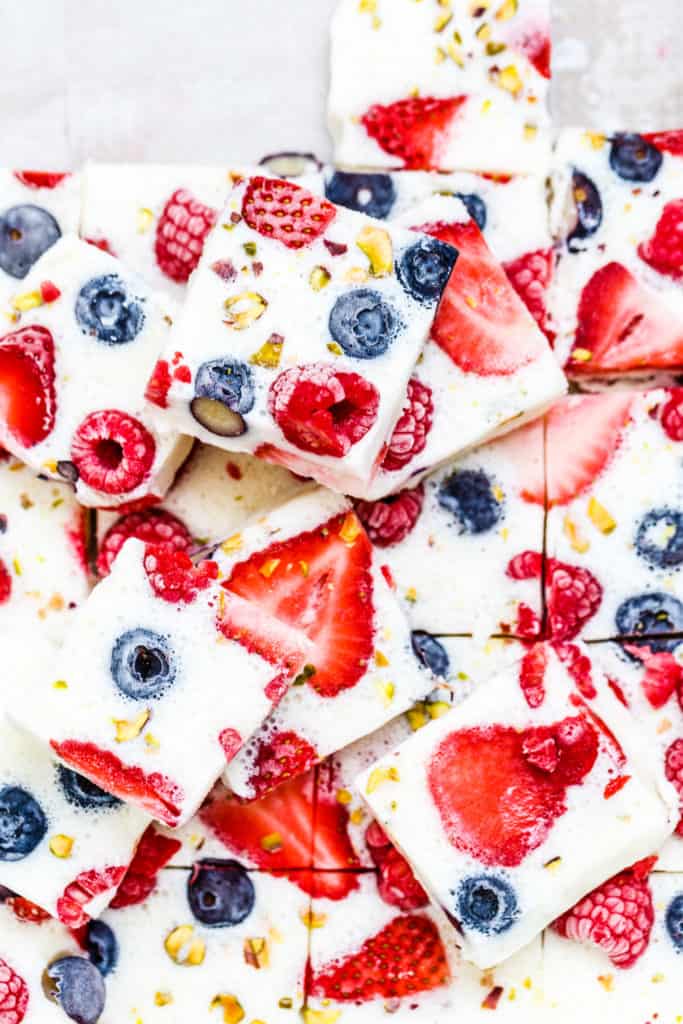 Crunchy Peanut No Bake Cookies
No Bake Peanut Butter Cookies (Vegan + GF)
Healthy Chocolate Bliss Balls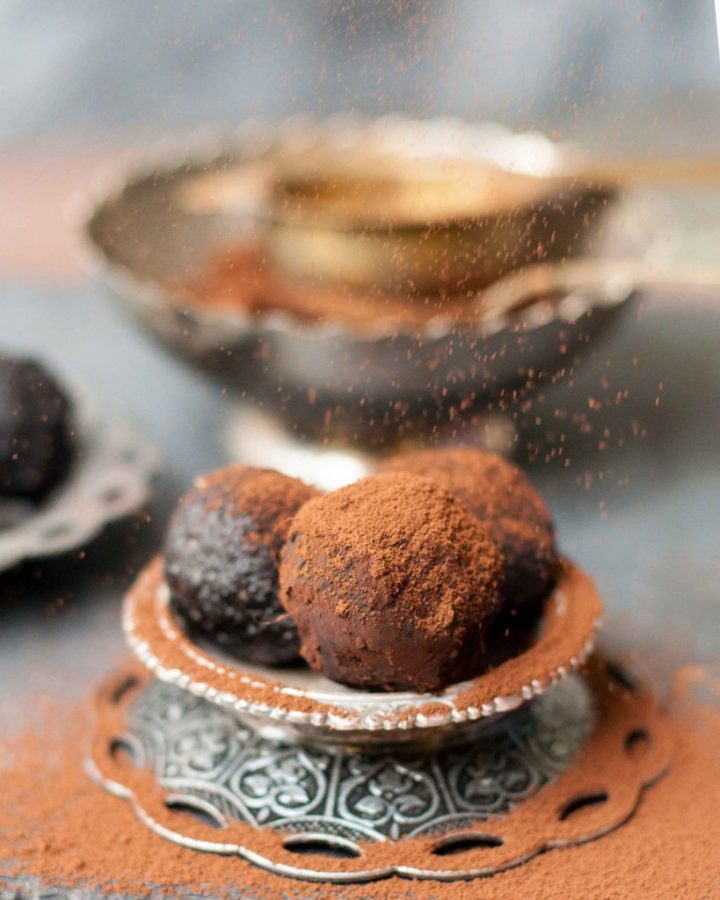 No Cook Drinks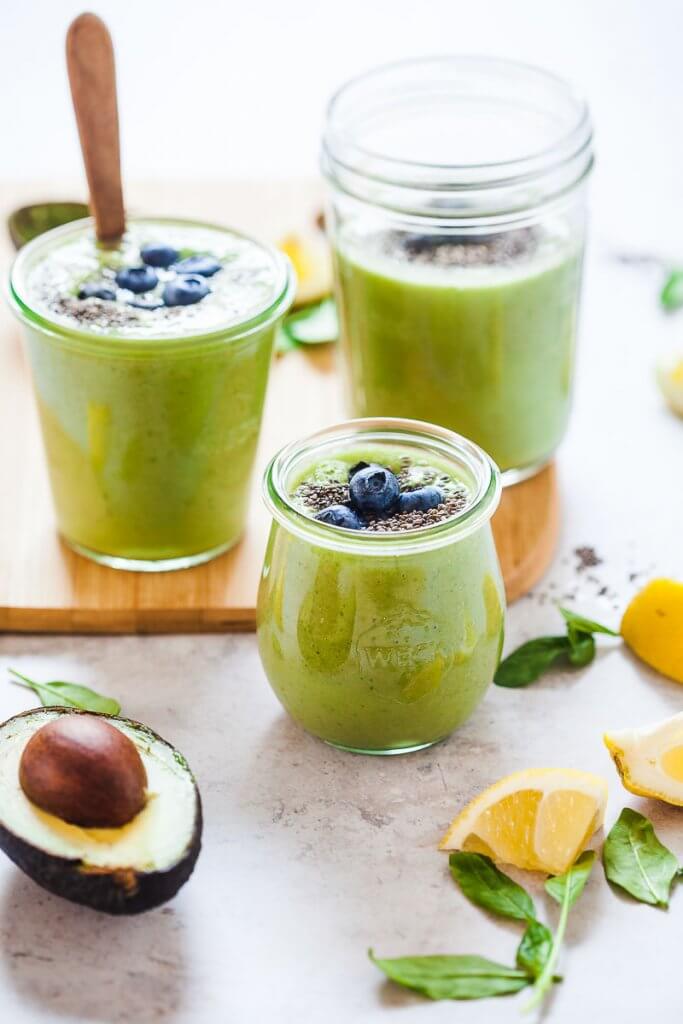 Note: Permission from all participating bloggers was taken before publishing the images and content.