Today's recipe is simple and delicious recipe names banana sheera. This recipe can be served either for breakfast or for evening snacks. It can also be served as a traditional dessert. The banana sheera or kelyacho sheero tastes great and can be prepared within 30 minutes. So if you have any unexpected guests, you can quickly make this dish.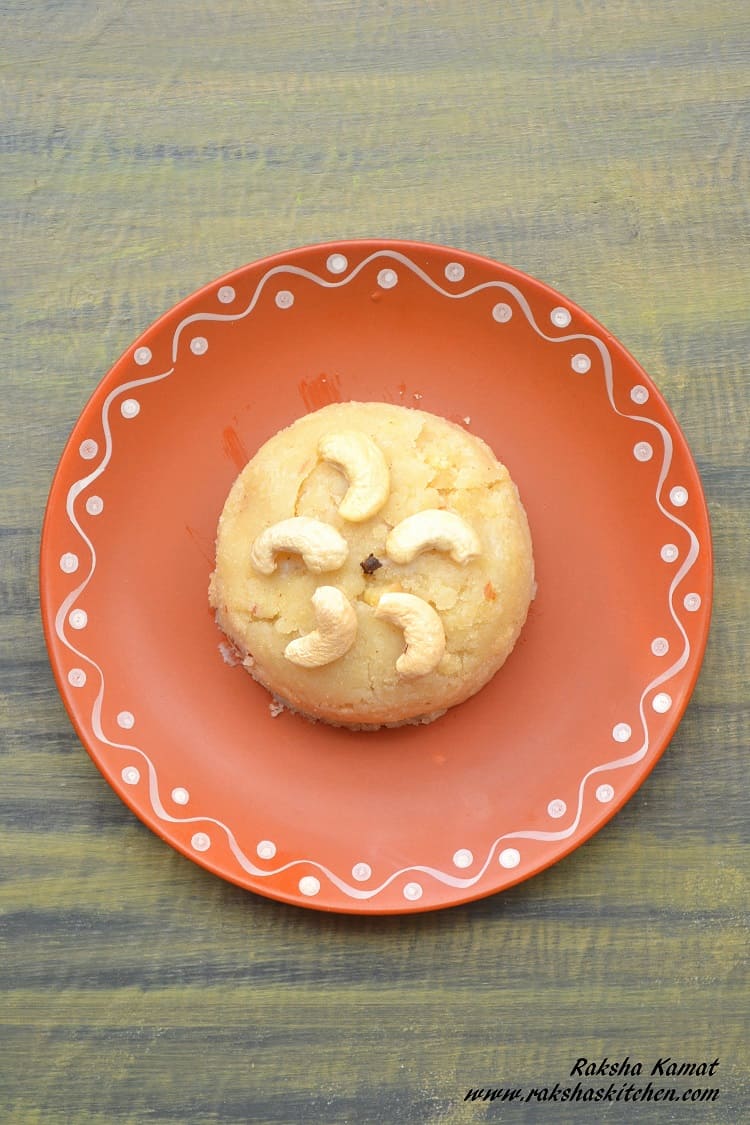 In previous post you have seen mango sheera. This time I made banana sheera, which I have been planning to post of my blog since many years. I make this recipe regularly as everyone at home loves it, especially me 🙂
Rava banana sheera is nothing but an Indian pudding made with rava/semolina and banana. Any type of banana can be used in this recipe. I have used small elakki bananas. Some people even add milk to this recipe, but I prefer making it without milk. This recipe can also be called as banana kesari or rava kesari with banana.
Related posts: Banana halwa, Mango sheera, upma, vermicelli sheera
Recipe is very easy to cook. Just dry roast rava till aroma wafts in air. Heat a kadai and add ghee. Then add chopped bananas and crushed cashewnuts and fry for few minutes. Add roasted rava, sugar and mix well. Pour boiling water and mix. While mixing, mash banana pieces with the spatula. Add salt to taste and garnish with crushed cardamom pods. Mix well. If needed add more ghee and mix before serving.