Upma is what I cooked today for breakfast. Almost the entire week we had chapatis for breakfast and were bored of the same. Thought of doing upma or uppit. Also found grated coconut in my fridge and was happy as I don't have to grate coconut early in the morning.
Kicked off the day with upma. Simple, easy to cook and less time consuming. My hubby liked this upma. My baby also had a little. I am sure most of the people prepare upma/uppit in every house-hold. For those who doesn't know, they have reached the right place for the recipe.
I made this upma as simple as possible. One can add, chopped tomato and green peas. Since I wanted to be a bit fast, I preferred not to use these. You can try this upma made using electric cooker.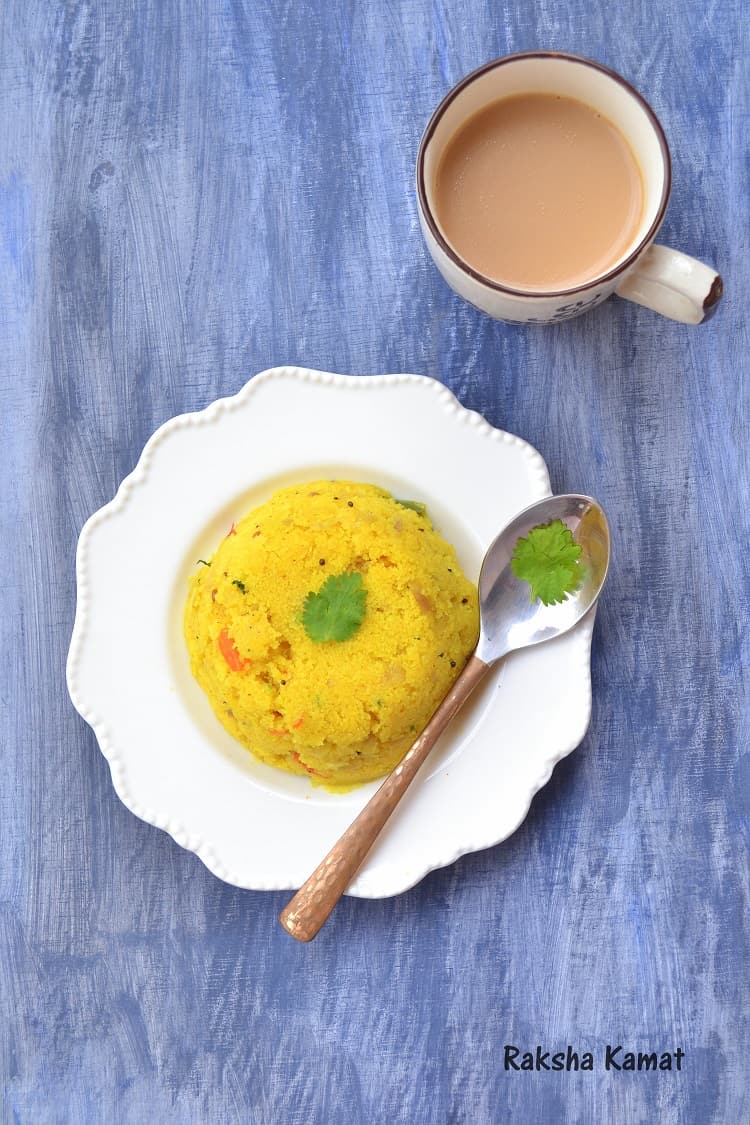 Ingredients:
1 cup rawa / semolina
2 1/2 cups water
1 green chilli
1 teaspoon turmeric powder
1 teaspoon mustard seeds
10 curry leaves
1 chopped onion
2 tablespoon grated coconut
1/2 teaspoon asafoetida
2 tablespoon Desi ghee
1 teaspoon urad dal / black gram dal
Pinch of sugar
Salt to taste
Instructions:
Fry the rawa in 1 teaspoon ghee til it turns brown and keep aside.
In a kadai, put oil. When it heats, add mustard seeds. When they flutter, add urad dal, asafoetida and curry leaves and fry for sometime.
Now add chopped onion and fry till it turns pinkish.
To this add the finely chopped green chilli and stir. Add turmeric powder and mix properly.
Now add rawa and mix well.
To this add water and let it get boiled. Cook till all water gets absorbed.
Add 2 tablespoon ghee to this and a pinch of sugar. Add grated coconut and mix well.
Add salt to taste and garnish with chopped coriander leaves.
Note: This post had been originally published on 9th July 2011 and has been updated with new pictures in 5th November 2017.