It's Diwali time in the India. Entire country is celebrating Diwali. Here is wishing you all a Very Happy Diwali.  In a diverse country like India, different types of festivals are celebrated. Diwali is one such festival which is celebrated by all religions together in India. In Goa, we make different types of poha or fov or Avalakki or beaten rice recipes. Today I will present 5 different Types Of Poha recipes.
A night prior to Diwali, effigy of demon Narkasur is burnt. Narkasur killing competition is held in different parts of Goa. A war between Lord Krishna and demon Narkasur is held amidst the beating of drums and the team that demonstrates the best fight wins. Prizes for best Krishna, best Narkasur, best fight, best music, etc. are distributed to the teams. This is one event which has been happening since ages and no Goan wants to miss this.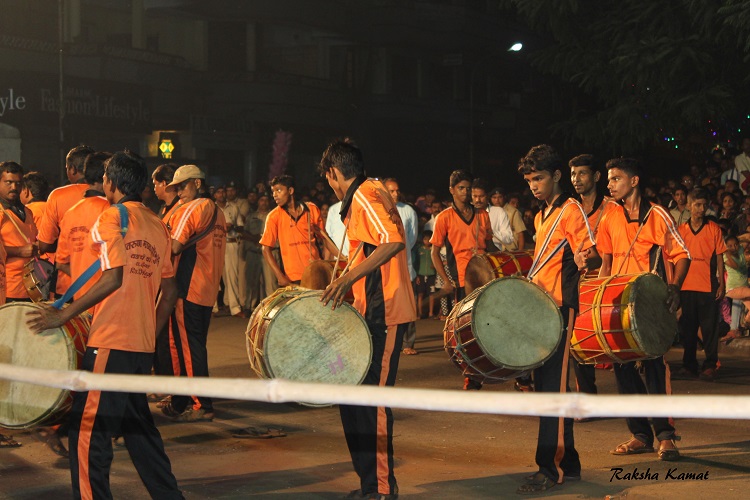 In my childhood, demon Narkasur used to come outside our homes and dance. They used to visit every house in the village. We used to get scared after hearing the drums and the scary looking Narkasur would make the kids cry. Later the Narkasur would get burnt and people would light the sky-lamps also known as "aakash diva". See the below video to see how a fight is held between Lord Krishna and demon Narkasur (Narkasur killing competion).
On the next day, i.e. on Diwali day, we would get up early and have bath with "utne". We would also get new soaps, towels and new clothes. The traditional bath area would be decorated with mango leaves and "choono". Later all would have bath one-by-one, dress up and come for pooja. This is known as "dive oovalap" in Konkani. The wives would do a pooja of husbands and kids and the husbands would bless the wife and give them gifts. After this, they break "karit" a bitter fruit, taste it and then eat sweets. Tasting bitter before tasting sweet signifies victory of good over evil. It also means that old year which had bitterness is gone and the new year starts with sweet things. There are many stories why we taste bitter before eating sweet on Diwali day.
After "Dive" or after pooja, everyone is served with different types of poha or fov. Lord Krishna loved poha and on this day different varieties are made specially for him. Along with poha, we also make chana usali. All types of poha and usali (stir fry) are served for breakfast. The entire family eats this breakfast together.
Here are 5 different types of poha / fov recipes that you can make for Diwali.
5 Types Of Poha Recipes
Bataat Fov / Poha With Potato: This is a savory version of poha that we all love. Get the recipe here.
Doodanche Fov / Poha In Milk : This is a sweet version of poha made in milk. Get the recipe here.
Dhaiyanche Fov / Curd Poha : This is sweet version of poha made in curds. Get the recipe here.
Nalla Rosanche Fov / Poha In Coconut Milk : This is my favorite version of poha. Jaggery is added to coconut milk, in which this poha is made. Get the recipe here.
Godanche Fov / Beaten Rice in Jaggery : One of the simplest recipe. Gets ready in few minutes and is a no cook recipe. Get the recipe here.
Along with these varieties of poha, we also make chana usali for breakfast.
Along with this different varieties of sweets like chana dal kapa, chakri/muruku, pittyache ladoo(whole wheat flour ladoo), nevri/karanji , etc are served.
The entire Diwali festival is held for 4-5 days with different celebrations like Guru- doovadashi, Dhanteras, Laxmi poojan, padva and bhai-dhooj also known as bhau-bheej in Konkani. After 12 days, we celebrate "Tulsi Lagna" or "Tulsi Vivaah". This is also known as "Vhadli Diwali" or big Diwali in Goa. Vadli Diwali is the final day and marks the end of Diwali festival.
So will you also try some poha recipes for Diwali? Which recipes will you try? How do you guys celebrate Diwali?