We all love waking up to our cup of chai. Being a chai lover, I love to sip it at least 2 to 3 times a day. That 1 cup of kadak chai in the evening is much needed to get the strength after office to travel back home and cook the evening dinner. To satisfy one of those chai cravings, I was invited to the launch of TATA Cha. Located in the heart of Bangalore on 12th Main Indiranagar, this TATA Cha café is a perfect destination to bond with family and friends over that cup of tapri chai and snacks in a modern environment.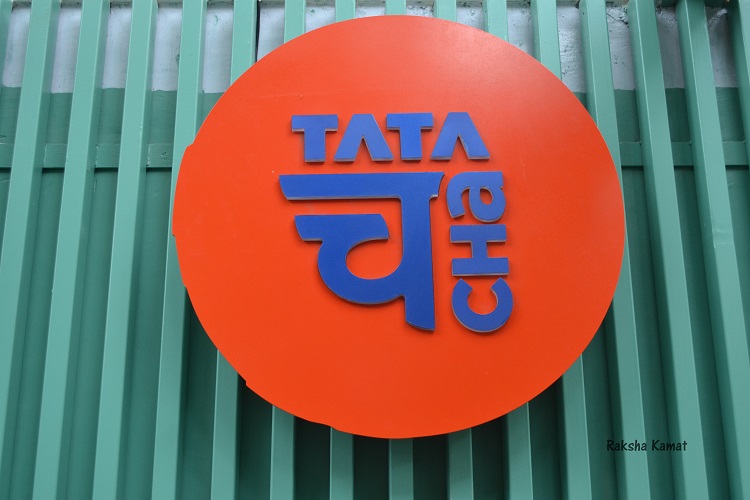 The ambience is modern and has a place for everyone. The space is warm and nurture a love for tea. The décor is a mix of warm soft wood, bright colors, colorful and patterned fabrics which creates a youthful and charming ambiance. Techies can even work with their laptop and students can study while having their favorite cup of tea. There are corners where small business meetings can be held. The place is warm and is perfect for families too.
At Tata Cha, authentic Indian food is served in a modern way. This includes, some signature tea-based hot and cold beverages, regional drinks, traditional snacks, dunkers and meals with a twist.
The menu is very interesting. There are some sugar free beverages and oil-free snacks on the menu. You can find lot of healthy teas like Ayurvedic Health Teas, Cucumber Green Tea, Peach Green Tea, and Sugar-free Tangy Tamarind which can be paired with oil-free Soya Kebabs.
The hot tea range includes Sikkim Teas, Masala Tea, Gulkhand Tea, Gur Tea and Nimbuda Black Tea. I tasted the sugar-free Tangy Tamarind and just loved it.
There were some local favorites like Dilliwali Kanji and Masala Shikanj which were absolutely divine.
In cold tea and beverage offerings they had Meetha Paan and Rasmalai Milk Shake, Peach Iced Tea and Chili Guava Ice Slush.
The chili guava ice slush was mind-blowing. It was made with guava pulp obviously, but also had some type of red chili added to it along with black salt. The Rasmalai milkshake was awesome too. Perfect for the ones with a sweet tooth.
The food menu was interesting too and it is a new destination for lunch and dinner. Did you hear about Paneer Makhni khichdi or butter chicken khichdi?
Well, the menu also has some regional offerings like this Butter Chicken Khichdi, Chatpata Matar Kulcha from North India and Creamy Veg/Chicken Stew from Kerala in South.
The Butter Chicken Khichdi was my personal favorite and as the name says it was made with creamy butter chicken and a comforting bowl of mother's special khichdi. There were some forgotten delicacies like Dal Pakwaan which are rare to find in a tea café menu.
There were snacks like Chakri Samosa, Mumbai Vada Pav, Dabeli, kebabs, etc. Along with these, the also had dunkers like khari biscuits, ragi khari, rusk and maska chaska. The good old cream roll and bun maska was also on the menu.
All these are regional comfort foods suites everyone's tastes and palates. The offerings from the food and beverage menu are about reviving lost Indian recipes that evoke nostalgia in the minds of customers.
Bangalore is the home of people from different cultures from different corners of India. The menu is designed keeping all this in mind. I am sure TATA Cha will be one of my favorite place to hang out with friends and family.
I will surely stop here, every time I visit Indiranagar. TATA Cha is rooted at being authentically Indian and is all about bringing tapri chai warmth to consumers in a modern environment.