Papdachi Kismoor is a vegetarian accompaniment served with Goan meal. Kismoor or kismur is made by mixing different ingredients. There will be one main star ingredient in it. In today's papdachi kismoor recipe, papad is the main ingredient. In Goa, different types of kismoor recipes are cooked. We also make kismoor with dry fish like dry prawns – sukhi sungta, dry mackerel- sukhe bange or with vegetarian options like bitter gourd – karate, ashgourd fryums – vodyo, etc.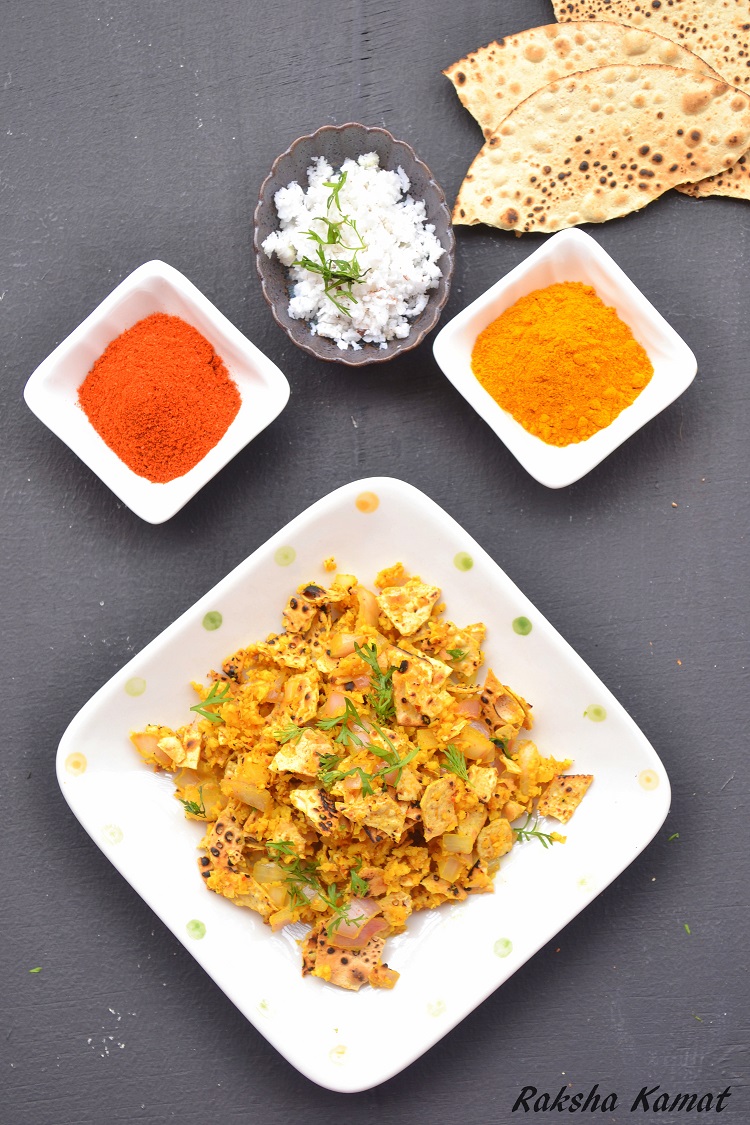 Papdachi kismoor is usually made using gavti tarvoti papad. Tarvoti papad are made using tarvoti chilies. These papads are spicy and thicker than the normal ones available in markets. These papads are normally roasted on gas and drizzled with pure coconut oil before serving. Kismoor made with papad tastes delicious.
Kismoor means mixture. It means mixture of different ingredients. This is also a salad made in traditional Goan style.
For making papdachi kismoor, take a mixing bowl and add freshly grated coconut, red chili powder, turmeric powder, tamarind pulp, finely chopped onion and salt. Mix all the ingredients well. Roast papads on low flame without burning. After roasted papad cools down, crush it with hands and add it to the bowl with other ingredients and toss. Serve immediately with rice, amlechi uddamethi and futi kadi.
Prepare papadachi kismoor just before serving to retain crunchiness.
Also try: Karatyachi kismoor (Bittergourd kismoor), sukya sungtachi kismoor (dry prawn's kismoor), and sukya bangdyachi kismoor (dry mackerel kismoor)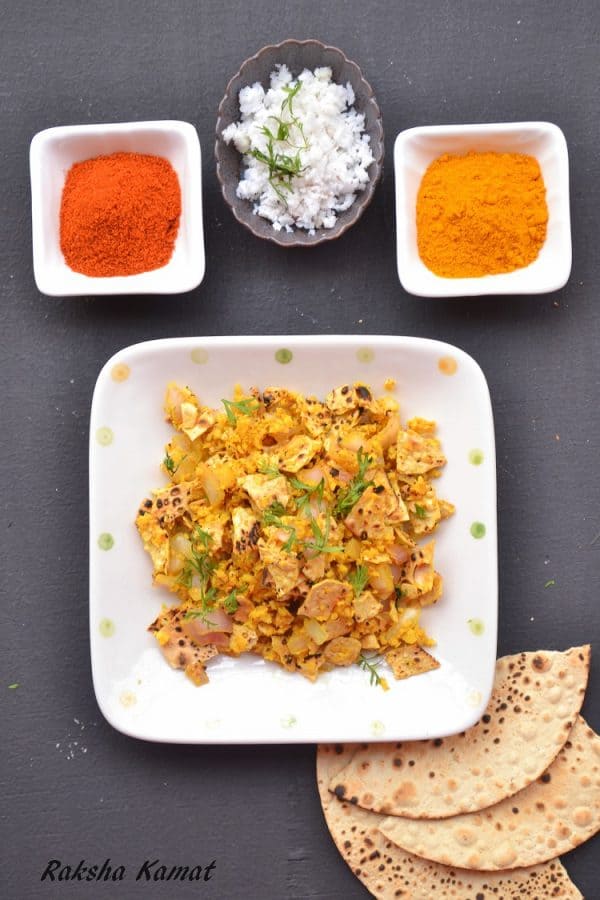 | | |
| --- | --- |
| | |
Let us make papdachi kismoor.

Take a mixing bowl and add finely chopped onion, grated coconut, tamarind pulp (soaked in water), turmeric powder, red chili powder and salt.

Roast papad on low flame without burning.

After papad cools down, crush it with hands and add to mixing bowl and lightly toss.

Garnish with chopped coriander leaves.
Serve papdachi kismoor immediately when crushed papads are crunchy.