There are many beautiful memories associated with Nachnyache Satva or Ragi Pudding.  Soon after my marriage I was at home for some time. I had learnt this Ragi Pudding from my mom and she had given me the perfect recipe. I prepared this one evening and kept it ready for my hubby. When he came home after office, he was surprised as to who made the Satva. I simply made up a story and told him that "Mom has sent a parcel from Goa and that the person who delivered this parcel has come to Bangalore by flight. So it is fresh."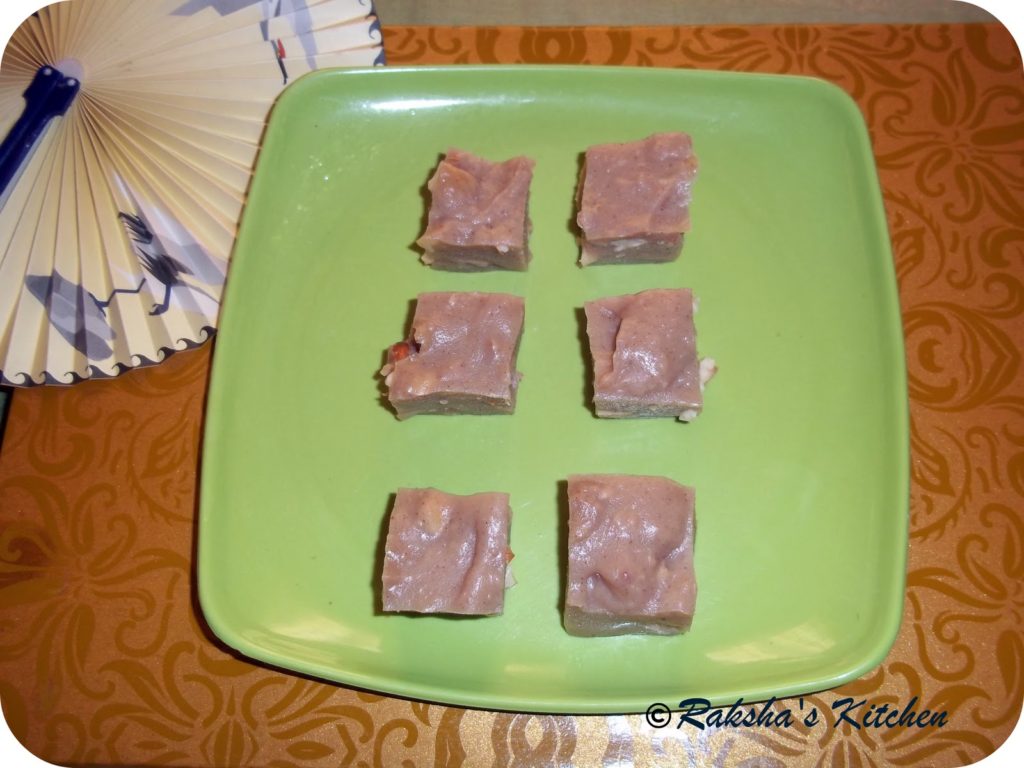 Hubby believed it and I burst out with laughter. He just could not believe that I had prepared this 🙂
The Satva was so good and well prepared.
My little one does not like Ragi and she never eats the Ragi porridge that I prepare for her. So this time I thought of making this for her and she loved it.
Only thing to be kept in mind is to keep on stirring this, else it will stick to the bottom and will get burnt.
The ingredients are perfect and the recipe is a fool-proof one.
Sharing with you all 🙂
Ingredients:
1 cup ragi seeds
3/4 cup grated jaggery
2 tablespoon grated coconut
1 tsp elaichi powder
2 tablespoon ghee
10 cashew nuts
8 almonds
1/4 tsp salt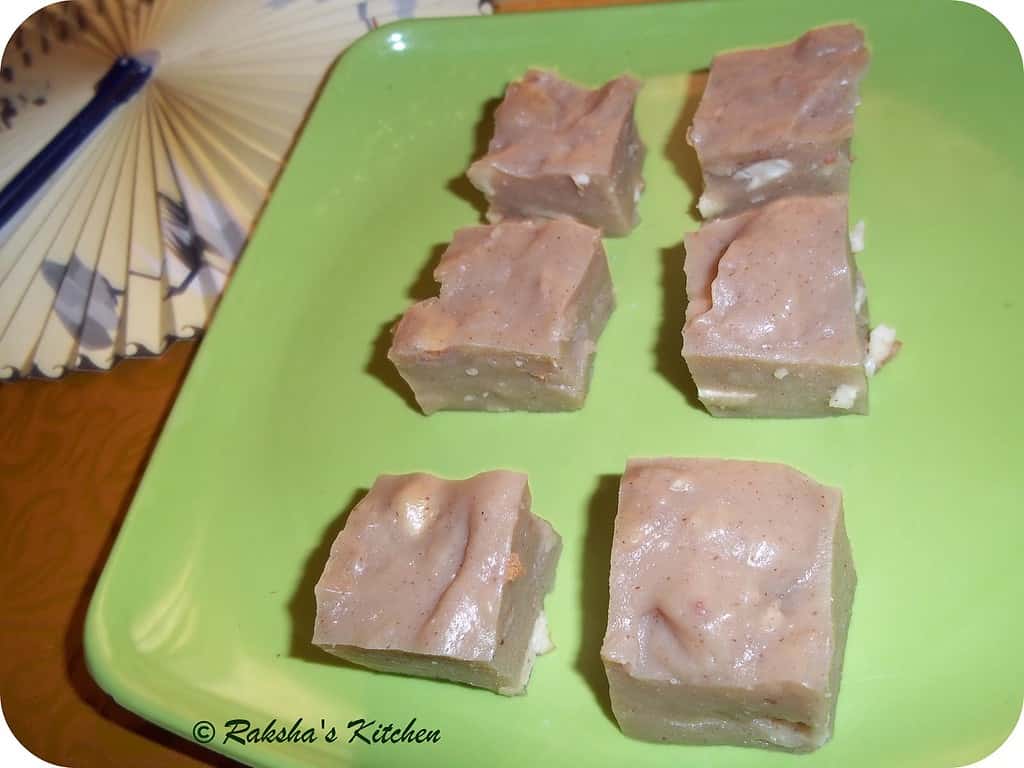 Procedure:
Soak the Ragi in 5 cups water for 4 hours.
Cut the nuts into pieces and soak them in little water for 2 hours.
Next day, drain the water. Grind the ragi seeds with grated coconut by adding 1/4 cup water.
Keep on straining till the mixture is clear/almost clear and passes easily through the strainer.
In a heavy bottomed utensil  preferably nonstick or aluminium, add the ground mixture.
To this add the jaggery, ghee,boiled nuts and salt.
While stirring ensure that the mixture does not touch the bottom of the utensil.
Stir till the edges separate.
Grease any container with 1 tablespoon ghee and pour in the mixture.
After cooling, refrigerate it for 4-5 hours.
Cut it into small pieces and serve.