Women play many important roles in life every day. They can be home makers, team leaders, managers, game changers, teachers, doctors, etc. They are always disciplined in the work that they do. They can do anything they want if they put their mind in it. They take equal responsibility in managing homes and office. Then why are some women hesitant to make their own investment decisions? Why are they not confident about taking care of finances?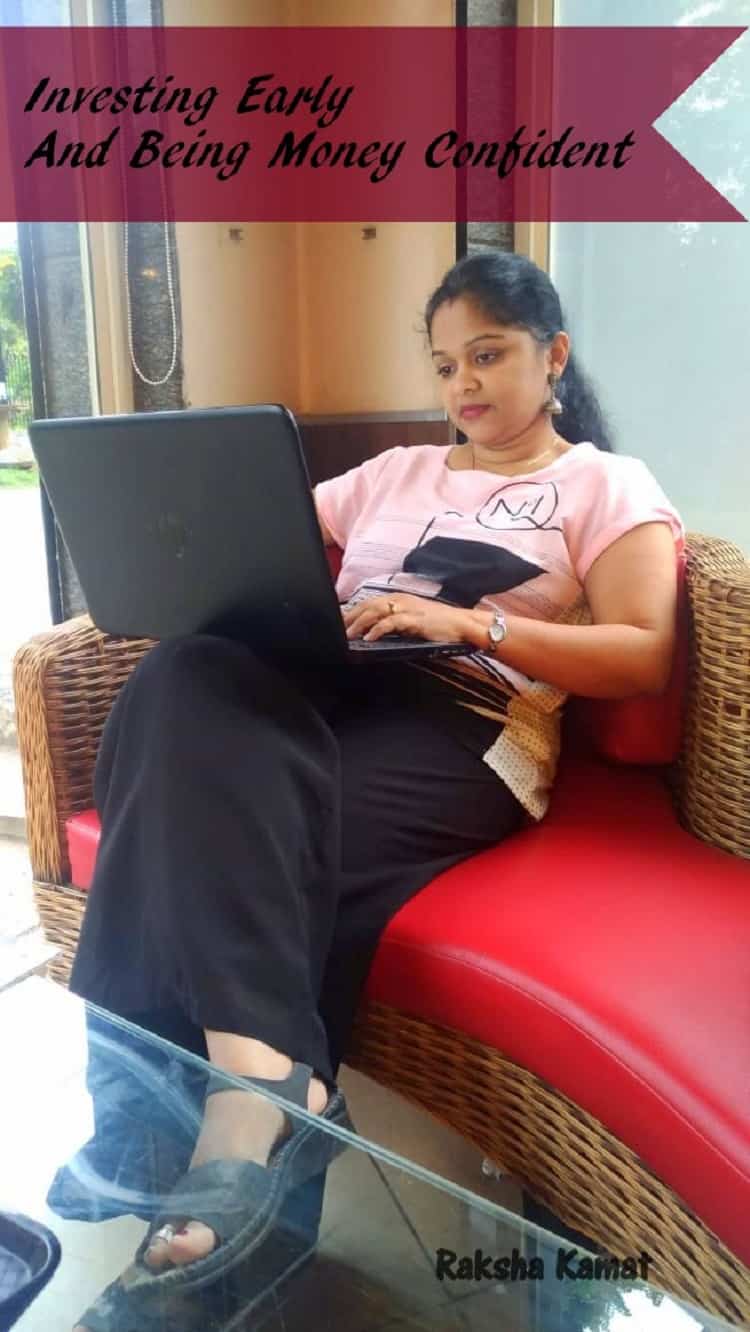 Check out the video:
In today's post, I will tell you how I have been successful in financial planning. When I got a job in software, I had no idea about investment. But then after having a child, I attended a seminar in office and realized that investment is important as worth of money we have today does not remain the same after some years if it is not put to the right use.
Therefore, it is necessary to constantly look for ways to improve the value of the money at hand. Questions to be answered were "what if I take a break in career?", "what if I fall sick and have to quit my job?" – , what if there are any unforeseen emergencies?" Therefore, it's important to be financially independent. If you are working and getting a fixed income, never give up that job.
Learn how to spend the money earned wisely, as penny saved is penny earned. Learn how to invest wisely.
After I realized that investment is important for my future, I started discussing with my family to know more. I also did some research online. My dad and brother are businessmen and both are guiding me to invest wisely. They first told me to find out how much I save every month. I made an excel sheet of expenses and found out how much I saved every month. Once I got this data, I was clear on how much I needed to invest to be money confident.
The first investment I did was investing in fixed deposits. Later, I realized that this is not enough. My spouse told me to invest in real estate as the real estate prices were increasing considerably. This convinced me to invest some money to purchase my first house.
Soon I started earning money from blogging too and needed ways to invest. All the money earned from my blog is invested in fixed deposits. The banks have options to make fixed deposits online itself. This was one of the top options for investing as it does not have any risk associated with it. Also if I needed money, I could break the fixed deposit anytime.
If you are a salaried person, and if your salary is credited directly into a bank, then you are considered as a premium customer of the bank. You may request the bank to assign a Relationship Manager (RM). At your convenient time, the RM can visit your office or home and explain to you what are the diversified portfolios available with the bank and how can you go for it.
I have not yet attained the age of 40 years. However, I have started saving for my retirement. This is one of my wisest decision. Always start investing as early as possible to gain maximum returns. This was an advice which my businessman brother gave me. He told me to invest in Systematic Investment Plan (SIP). For this I did not have to invest all the money I earned. I only invest Rs.500/- per month in SIP and this gets auto-debited from my bank account. This is the basic that I believe that I need to ensure a safe future even after I retire.
Discipline is very important in every aspect of life and investing is no different. Whether I am at work or cooking or blogging, a disciplined approach is extremely important. Similarly, SIP is a disciplined approach to wealth creation. It is important to stay invested.
So friends, investing early is not as complicated as it seems. Just be confident about the investment choices that you make and share your experience of taking the big step to be money confident.