Goan Style Black Eyed Peas Curry | Chawli Tonak or chawliche tonak is another delicious Goan style legume masala preparation. Chawli is also known as cowpeas or black eyed peas. In Goa, we prepare different types of curries like hooman, kadi, khatkhatem, varan, toi, saar, tonak, xacuti, uddamethi etc.  Tonak means a spicy curry made with spices, grated coconut, vegetables and legumes.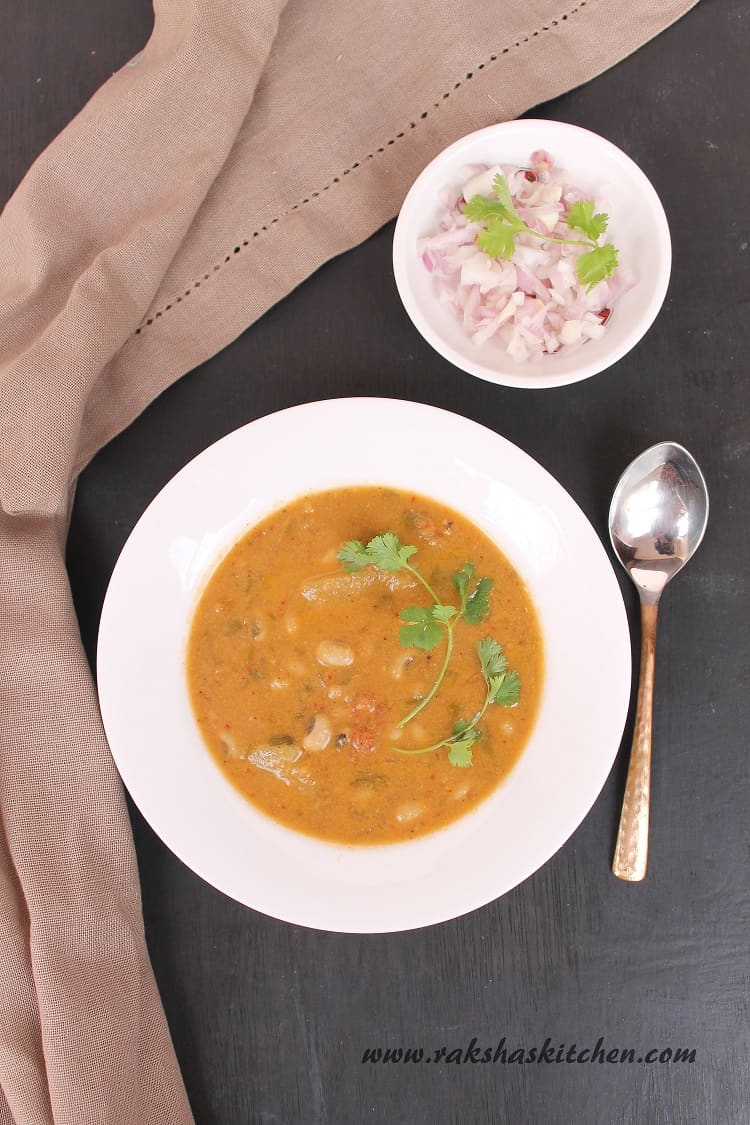 During rainy season we prepare terrem tonak made with colocasia leaves. For various occasions like birthdays and weddings, we prepare cashew tonak. We prepare tonak with legumes like moong, masoor, chana, green peas, kabuli chana, chawli, arsande, etc. At my home, a tonak is made almost everyday for dinner and served with chapatis or phulkas.
Cowpeas or chawli have numerous health benefits. They are rich in vitamin A and other antioxidants and help us in preventing lots of diseases. They also help us in losing weight as they are low in calories and fat and are a good source of dietary fiber. They are good for diabetics and help in maintaining blood sugar levels within normal range. Consumption of cowpeas also lowers blood cholesterol. There are many more health benefits of chawli. You can make different types of curries or even add them to salads.