Navratri is about to start and I am sure you all are looking ahead to make healthy and delicious recipes for your family. During this season, ash gourds can be found in abundance. Various recipes can be cooked with ash gourds. One such recipe is ash gourd halwa. Ash gourd halwa also known as kashi halwa is a sweet dish prepared in Goa and Karnataka. In Goa, ash gourd is known as kuvalo and this halwa is known as kuvalyacho halwo. Ash gourd has number of health benefits. It is very good for diabetic people and aids in weight maintenance.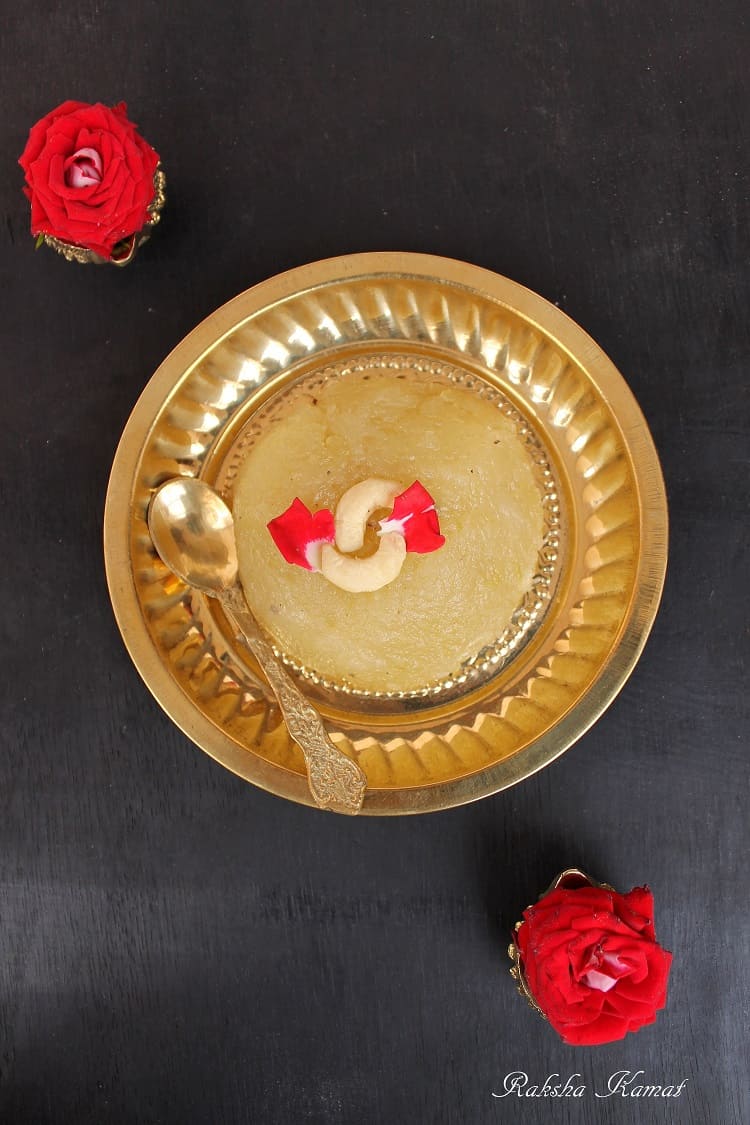 During our trip to Kanchipuram during Dussera holiday last year, we bought some ash gourds. My mother-in-law said that ash gourd or kuvalo is very good for health. She taught me to make this delicious halwa. I grated the ash gourd and helped in stirring and my mother-in-law was there to give me instructions on how to cook this halwa. It is a nice experience to learn traditional dishes.
Making this kuvalyacho halwo or ash gourd halwa needs lot of patience and is time-consuming. But the end result is worth all the efforts. Try it when you have plenty of time and energy. You can also try this pumpkin halwa and Goan style Banana Halwa.