Whenever we go to any restaurants I always go through the menu card and order Fruit Punch first. This time I thought I should give it a try and tried it with just mango and strawberry crush.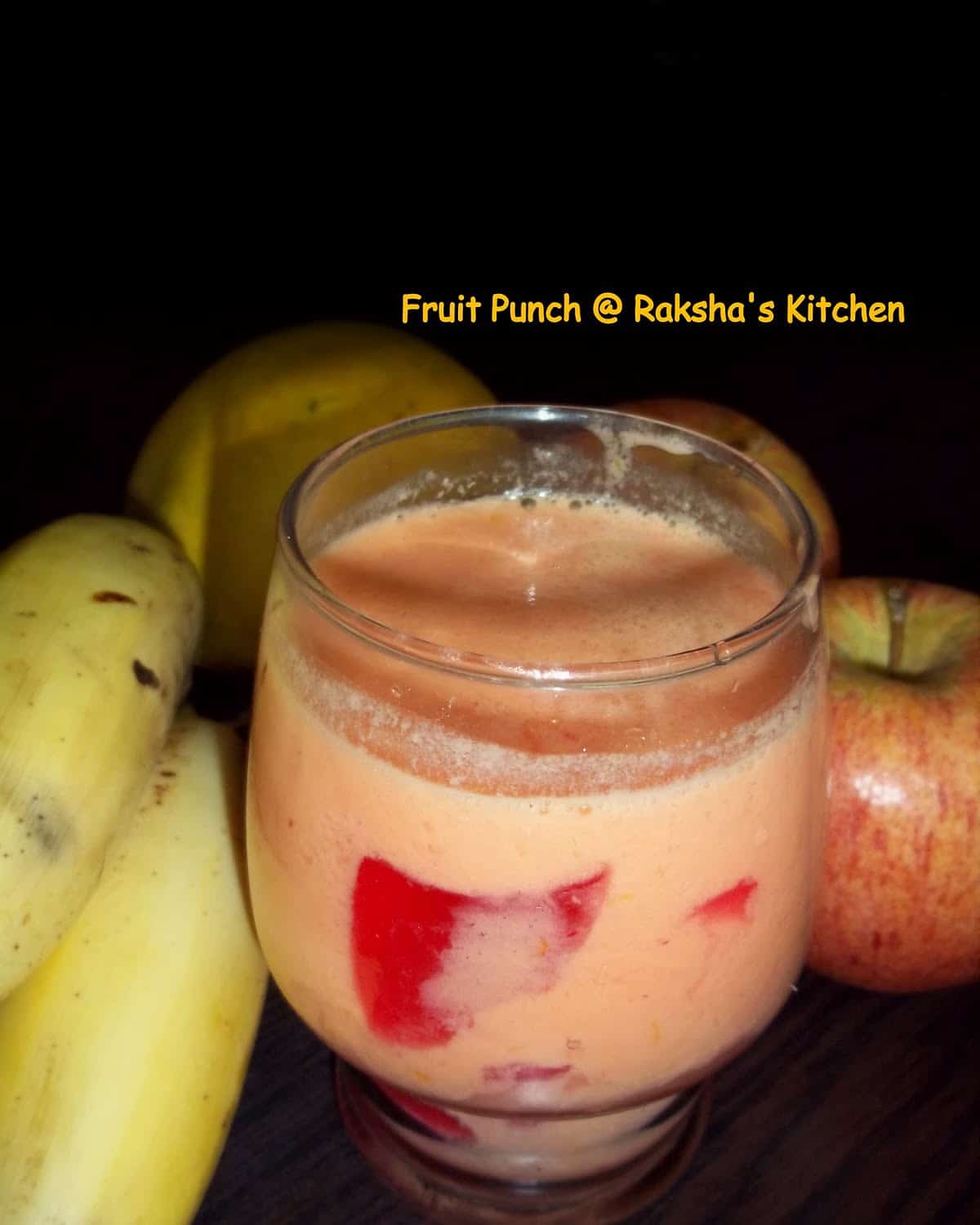 When my hubby tasted this, he almost screamed with joy "fruit punch!!!". He once spent Rs. 1300/- for a glass of fruity drink at Marriott's in Goa. But I missed my brother when we had this home-made mocktail. He also loves this fruity beverage. I promised him that I will make this for him when I visit his home in Goa.
Fruit Punch is a mocktail made by blending different fruits and milk.
Preparing this recipe is very easy. I have blended together mango, strawberry crush, milk and sugar. This recipe mentions only 2 types of fruits. You can also add orange and pineapple pieces. Do try this drink and enjoy the taste. Serve chilled.
Related posts: Mango milkshake, Watermelon mint lemonade , Rose mint lassi
Ingredients:
1 Mango
1/2 cup Strawberry crush
1 and 1/2 cup Milk
1 tablespoon sugar
Instructions:
Cut the mango into pieces.
Blend all the ingredients together.
Garnish with jelly and mango pieces.
Relish the taste of this fruity drink.